WELCOME BACK!
Please read this letter from Fr. Mario to our church for information about our reopening.
With care for the spiritual and physical well-being of all our community members during this time of continued COVID-19 risk, we are excited to welcome you back to Mass while we remain committed to maintaining appropriate social distancing.  To ensure that all who want to participate in the celebration of Holy Eucharist are able to do so, we ask you to please register for the Mass you would like to attend.
Special Note: Per Fr. Mario and per new COVID-19 guidelines, 
registration will be required for all weekend and Holy Day Masses. We can no longer allow walk-ins.
The Parish doors will be locked 10 minutes after Mass begins.
REGISTRATION FOR WEEKEND MASS IS NOW OPEN
YOU CAN REGISTER FOR THIS WEEKEND'S MASS from now through Noon on Saturday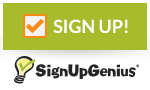 To register to attend a Mass, just click on the button to the left and you will be able to register for the day and time you would like to attend Sunday Mass (including the 4:00 PM Vigil Mass on Saturday).   Please note that you will be able to register for Mass one weekend at a time going forward, from the Monday at 10:00 am through the Saturday, at noon.


Anyone who does not have access to this website can call the Main Parish Office at 781-438-0960 to register for a Sunday Mass, beginning at 10:00 AM on Monday through 4:00 PM on Friday when the office closes for the weekend.


Fr. Mario reminds us to "that the general dispensation from the Sunday Mass obligation continues, hence parishioners who are vulnerable because of age or health conditions or just feel safer staying at home during this time are encouraged to do so and make a spiritual communion by watching our Mass on Stoneham Cable TV.  Also, during this time even with all the precautionary measures taking place, it is important for individuals and families to take personal responsibility to protect themselves and others by adhering to physical distance guidelines and by following the Centers for Disease Control (CDC) guidelines."
Please review and follow The 10 Commandments for Safe Mass Attendance to make sure all of Saint Patrick Parish community stays as safe and well as we possibly can while continuing to practice our faith.
Please Note:  No registration is required for daily Mass including Adoration, Divine Mercy and the Rosary.
(Updated Apr 12, 2021)