St Patrick Parish welcomes all new parishioners. We are happy to have you worship with us. Please stop after Mass and introduce yourself to our staff. If you would like to register with our Parish, please complete the registration form, mail it to the Parish Office or drop it in the collection basket.
Fourth of July Prayer
Prayer offered by the chaplain, Rev. Edward G. Latch on July 3, 1974 in the U.S. House of Representatives
"Blessed is the nation whose God is the Lord (Psalms 33:12).
Eternal God, stir thou our minds and stimulate our hearts with a high sense of patriotism as we approach the Fourth of July. May all that this day symbolizes renew our faith in freedom, our devotion to democracy, and redouble our efforts to keep a government of the people, by the people, and for the people truly alive in our world.
Grant that we may highly resolve on this great day to dedicate ourselves anew to the task of ushering in an era when good will shall live in the hearts of a free people, justice shall be the light to guide their feet, and peace shall be the goal of humankind: to the glory of thy holy name and the good of our nation and of all [people]. Amen."
Source: Congressional Record (reprinted from CatholicDigest.com)
The Parish Office will be closed Friday, July 3rd in observance of the July 4th holiday.
Wishing you a happy, safe 4th of July.
WARNING!
It has come to our attention that someone is impersonating Fr. Mario in emails being sent to people asking for financial assistance. These did not come from Fr. Mario, please do not respond to these requests.
Any requests will be sent via the bulletin, the web site, or announced at Mass.
If you wish to donate securely, please use the Donate button at the top of this page.
No Assigned Seating
Dear Church,
I want to thank everyone for their patience over the last couple of weeks as we opened the Church for public attendance. As the Governor has allowed us to begin Step 2 of Phase 2, there will no longer be assigned seating at Mass beginning the weekend of June 27/28. However, registration either online or by phone is required to attend a specific Mass. If you leave a message on the voicemail, please be sure to leave your contact information as you are not registered unless you receive a confirmation call from the office. We ask for your continued support as we all must maintain the requirement for social distancing at this time.
+ Fr. Mario
Registration for Mass is now CLOSED
YOU CAN REGISTER FOR MASS beginning Monday at 10:00 AM through Noon on Saturday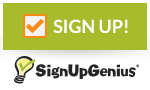 To register to attend a Mass, just click on the button to the left and you will be able to register for the day and time you would like to attend Sunday Mass (including the 4:00 PM Vigil Mass on Saturday, or the 8:00 AM, 10:00 AM, 12:00 PM and 6:00 PM Masses on Sunday. Please note that you will be able to register for Mass one weekend at a time going forward, from the Monday at 10:00 am through the Saturday, at noon.
Anyone who does not have access to this website can call the Main Parish Office at 781-438-0960 to register for a Sunday Mass, beginning at 10:00 AM on Monday through 4:00 PM on Thursday when the office closes for the weekend.
SUNDAY MASS WITH FR. MARIO & FR. FRANK

SUNDAY MORNINGS AT 9:00 AM
Celebrate Sunday Mass with Fr. Mario and Fr. Frank on the Stoneham Public-TV channel (Comcast 9, RCN 3, Verizon 34) four times a week:
Sun: 9:00 am ~ Mon: 5:00 pm ~ Tue: 9:00 am ~ Wed: 2:00 pm
(Note: the televised Mass will be for the previous weekend)
Mass will be taped each weekend and available for viewing the following Wednesday. You can also stream the Mass using the Stoneham TV's On-Demand player at https://www.stonehamtv.org/ondemand (click Videos) or conveniently from the St. Patrick's Parish Playlist. As new masses become available, they will be listed from newest to oldest.
Most recent Mass: June 28th - Thirteenth Sunday in Ordinary Time
(Taped June 27th @ 4PM)
All Masses are also available on our Sunday Mass Videos page
Daily Masses are also available on Catholic-TV
Adoration of the Most Blessed Sacrament
Daily masses will resume Monday, June 15th at Noon in the upstairs church and will include Adoration, Divine Mercy and the Rosary.


Please note: if you had a memorial Mass scheduled, please know that your intentions will be remembered by Fr. Mario and Fr. Frank as they celebrate their daily Mass in the Rectory Chapel.
If you would like to reschedule your Mass please call the parish office.
Please pray for the sick and all those who have asked us to pray for them this week.


Several bits of information and resource links relating to the quarantine due to the COVID-19 outbreak can be found on our COVID-19 page. Any additional messages/links will be posted there.
WEEKEND MASSES

Saturday Vigil ~ 4pm
Sunday ~ 8am, 10am, Noon, 6pm

WEEKDAY MASSES

Monday through Saturday - Noon

HOLY DAY MASSES

Vigil ~ 7pm
Holy Day ~ Noon

CONFESSIONS

Saturdays ~ 3pm - 3:45 pm
in the Lower Church
Registration for the 2020-21 School Year
Prayer to Our Lady Of Guadalupe - Intercessor Of The Unborn
"Jesus, Mary and Joseph, I love you very much.
I beg you to spare the life of the unborn baby that I have
spiritually adopted who is in danger of abortion."
"ABORTION IS PROFOUNDLY ANTI-WOMEN. THREE QUARTERS OF ITS VICTIMS ARE WOMEN: HALF THE BABIES AND ALL THE MOTHERS"

Blessed Teresa of Calcutta
Prayer for the Protection of the Unborn
Give us the grace... When the sacredness of life before birth is attacked, to stand up and proclaim that no one ever has the authority to destroy unborn life.
~ John Paul II
Abortion and racism are both symptoms of a fundamental human error. The error is thinking that when someone stands in the way of our wants, we can justify getting that person out of our lives. Abortion and racism stem from the same poisonous root, selfishness.
—Alveda King


The United States Conference of Catholic Bishops is pleased to share a
downloadable Lectio Divina for the Fourteenth Week in Ordinary Time 2020.
Others can be downloaded from our Lectio Divina page.
~~~~~~~~~~~~~~~~~~~~~~~~~~~~~~~~~~~~~~~~
Mass Cards are available through the parish office during this time. Please call the parish office to make arrangements, we will prepare it and leave it for you to pick up at the mailbox located at the side door in the small parking lot.
~~~~~~~~~~~~~~~~~~~~~~~~~~~~~~~~~~~~~~~~
The Massachusetts State Legislature is considering two troubling bills this session.
Please read more on our Let Your Voice Be Heard - Again! page
and do your part to help save the lives of the unborn.
~~~~~~~~~~~~~~~~~~~~~~~~~~~~~~~~~~~~~~~~
Reminders
Pray for vocations!
~~~~~~~~~~~~~~~~~~~~~~~~~~~~~~~~~~~~~~~~
Thank you to all our wonderful parishioners who have signed up for online giving and those who have been mailing in your offertory, we are so grateful for your continued support during these challenging times!
~~~~~~~~~~~~~~~~~~~~~~~~~~~~~~~~~~~~~~~~
St. Patrick Prayer Community invites you to join them for Holy Hour
held every Monday & Friday from 3:00 - 4:00 pm (except Holidays.)
~~~~~~~~~~~~~~~~~~~~~~~~~~~~~~~~~~~~~~~~
Kindly take a look around your homes your car, or perhaps in a purse or pocket to see if you may have forgotten to return a Pyx borrowed from the Parish. We would love to them returned so they are available for others to use.
~~~~~~~~~~~~~~~~~~~~~~~~~~~~~~~~~~~~~~~~
You can help Saint Patrick by donating to the Grand Annual
online by using the Donate button below:
~~~~~~~~~~~~~~~~~~~~~~~~~~~~~~~~~~~~~~~~
CORIs for the 2019 year are now

overdue

. CORIs are valid annually from July 1 through June 30 and all volunteers and staff

must complete a CORI form each year

. Please stop by the Parish Office to complete the form and be sure to bring your license. Thank you!
~~~~~~~~~~~~~~~~~~~~~~~~~~~~~~~~~~~~~~~~
We still have some spaces available for the Pilgrimage to Oberammergau & Central Europe. The Passion Play only performs every 10 years, so reserve your spot now! Read More »
~~~~~~~~~~~~~~~~~~~~~~~~~~~~~~~~~~~~~~~~
The St. Patrick Parish app has been updated to the new WeConnect app.
You can install the app by choosing the appropriate link at the bottom
of the page. Choose St. Patrick Parish from the Choose Your Parish
screen and get access to our information. We will be adding features
to help you participate more fully in our Parish life.
A fuller explanation is on our Parish App page.
~~~~~~~~~~~~~~~~~~~~~~~~~~~~~~~~~~~~~~~~
Please pray for all of our homebound parishioners who, due to illness or advanced age, are no longer able to be with us for Mass. May God bless them with his strength and his peace. All the intentions in our Parish Book of Intentions. May God hear our prayers and my we always trust in God's love and mercy.
~~~~~~~~~~~~~~~~~~~~~~~~~~~~~~~~~~~~~~~~
Please pray for the sick and all those who have asked us to pray for them this week. Their names have been inscribed in our parish Book of Intentions in the lower Church.
Please contact the rectory at 781-438-0960 to add a name.
~~~~~~~~~~~~~~~~~~~~~~~~~~~~~~~~~~~~~~~~
A Message from Fr. Mario Orrigo about the ROE Act
(also available under News/Pastor's Notes/The ROE Act)
~~~~~~~~~~~~~~~~~~~~~~~~~~~~~~~~~~~~~~~~
Once again, we want to remind you that you can support Saint Patrick Parish with a Bequest.
More information on Bequests can be found on our How to Help page.
Thank you for your consideration!
~~~~~~~~~~~~~~~~~~~~~~~~~~~~~~~~~~~~~~~~
To register your child, please contact the Religious Education office at 781-438-1093.
~~~~~~~~~~~~~~~~~~~~~~~~~~~~~~~~~~~~~~~~
If you have a family member that is serving or know of anyone currently serving in our Armed Forces, please call the Parish Office (781-438-0960) so that we have the opportunity to pray for their service to our Country.
"Every Life: Cherished, Chosen, Sent."
"The greatest destroyer of peace in the world today is abortion,
because it is a direct war, a direct killing."
~ Mother Teresa of Calcutta
Mass Times
WEEKEND MASSES
Saturday Vigil
     4:00 pm
Sunday
     8:00 am
  10:00 am (Family Mass)
  12:00 noon
    6:00 pm

WEEKDAY MASSES
Monday through Saturday
  12:00 noon ~ Lower Church

HOLY DAY MASSES
Vigil
    7:00 pm
Holy Day
  12:00 noon

CONFESSIONS
Saturdays ~ Lower Church
    3:00 pm - 3:45 pm

EUCHARISTIC ADORATION
Mondays and Fridays
    12:45 pm to 4:00 pm
(except on Holidays)
Office Hours
PARISH OFFICE HOURS

Monday - Friday
  10:00 am - 12:00 noon
  12:30 pm - 4:00 pm

Closed Saturdays, Sundays & Holidays.

**The Parish Office will be closed Friday, July 3rd in observance of the July 4th holiday. Wishing you a happy, safe 4th of July.**
Staff
Rev. Mario J. Orrigo ~ Pastor
Rev. Frank D. Campo ~ Associate Pastor
Most Rev. Peter J. Uglietto ~ Bishop in Residence
Rev. Jurgen Liias ~ Senior Priest
Rev. Thomas F. Oates ~ Senior Priest
Deacon Frank B. Dello Russo ~ Deacon
Deacon Charles G. Hanafin ~ Deacon
Deacon Joseph A. Cooley ~ Deacon
Deacon John R. Turner ~ Senior Deacon
Education Links
Catholic Links
UNABLE TO ATTEND SUNDAY MASS IN PERSON?
Every weekend Mass is recorded and then broadcast on Stoneham TV during the following week. Below are the times that Mass is aired on the Public Channel.
Public Access Channels:
Comcast Ch. 9, RCN Ch. 3, Verizon Ch. 34
Wednesday at 2:00 pm, Sunday at 9:00 am,
Monday at 5:00 pm, Tuesday at 9:00 am.
Each new cycle begins on Wednesday so the past Sunday's Mass will air for the first time on Wednesday.
Download our app!